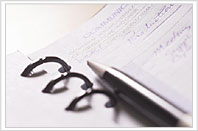 Your Appointment Time is Reserved for You

When you book an appointment with me, that time is set aside for you - and only you. I never double book and am always ready for you at your booked time.
In return, I ask that keep your promise to me and show up for your appointment on time.
I recognize that life is busy and sometimes we are presents with unexpected surprises...
In the event that you cannot make your appointment, please contact me, by phone at least 24 hours prior to your appointment. If I do not hear from you within this timeframe, you will be charged for your session.