Welcome to SaskMassageWorks
May 19th, 2020 My clinic is still closed indefinitely due to the COVID-19 pandemic. I will continue to monitor the situation and eventually reopen safely & slowly. I look forward to seeing you all again when this pandemic is over. Wishing you all health and wellness!
January 1st, 2020 In 2019 I became certified in RAPID Neurofascial Reset Upper & Lower Body! I am now offering RAPID-NFR in 15 minute, 30 minute and 45 minute treatments. For more information about RAPID click here. If you want to try RAPID for the first time before booking a full RAPID treatment, I can combine it with your regular massage treatment, performing RAPID near the end of treatment time. Stand alone treatments are recommended to really resolve a condition, those can be booked online here.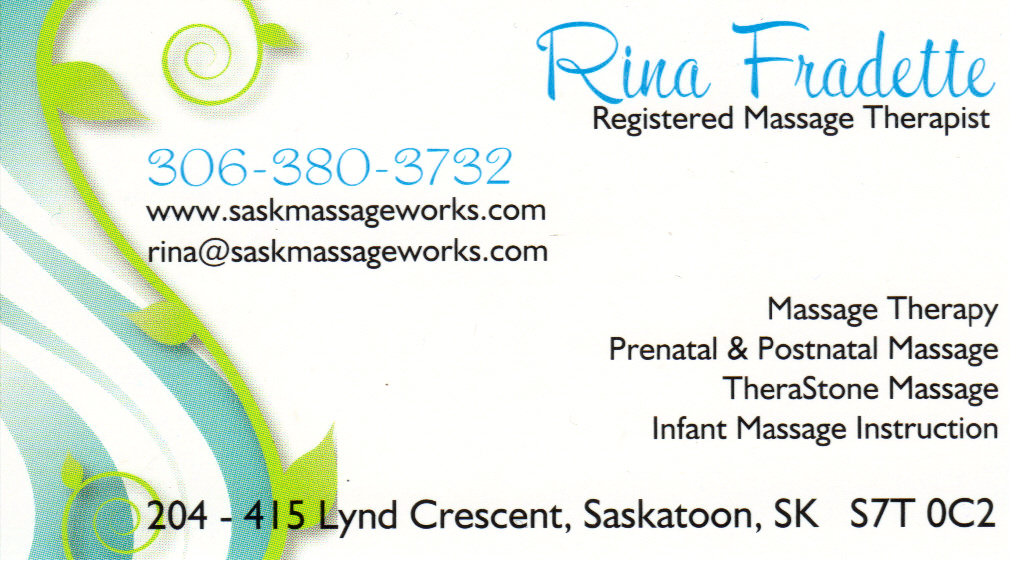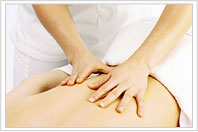 About My Practice
I am located at #204 - 415 Lynd Crescent, Saskatoon, Saskatchewan, Canada.
I provide therapeutic and relaxation massage in a safe, comfortable, and relaxing environment. I cater to clients of all ages including children, adults and seniors. Services include a variety of massage techniques that are designed to relieve the pain and stress related to day to day life, while aiding in the rehabilitation of physical injuries. I am able to direct bill the majority of health insurance providers.
About Me
I offer the highest quality of care to our clients. I am friendly and knowledgeable and care about all aspects of your treatment. I customize each treatment to meet your specific needs by incorporating a variety of assessment and treatment techniques that are best suited to you as an individual.
As part of my service, I will provide you with knowledge of self-administered pain management techniques such as stretching and strengthening exercises and the use of heat or cold therapy, which will help you get the most out of each treatment.
My practice is dedicated to improving the general well being of all my clients.
---

Massage Benefits

Request an Appointment

Massage Therapy can help:
Reduce stress
Alleviate pain
Relax your muscles
Improve circulation
Improve mobility

Use our convenient online Appointment Book to schedule an appointment with Rina Fradette today!